Relaxed and comfortable that is how we would like you to feel when you visit Best Dental Care.
For Your Comfort.
From the welcome surroundings in our reception area to the soothing environment we have created in our treatment rooms, no detail is too small when your comfort is concerned. You are not alone if you feel anxious about a visit to the dentist. We understand and share your concerns and strive to make every dental visit comfortable.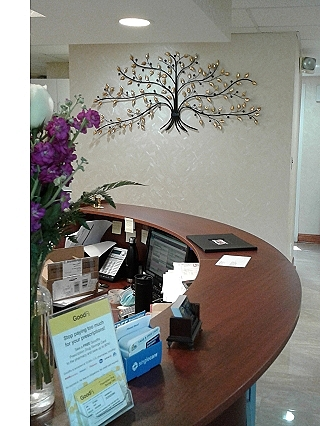 Best Dental Care uses a wide range of techniques to provide the most comfortable dental care possible.
A television is mounted over the head of the patient chair so that you can watch and listen to your choice of channels.
We will take any necessary x-rays and perform other tests that may be needed to make a complete diagnosis of the condition of your mouth, teeth and gums.
For Your Safety.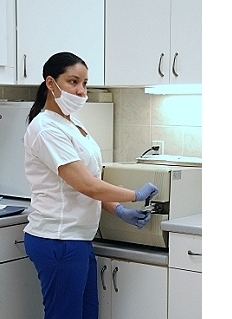 To protect our patients and ourselves, our staff wear masks, gloves, glasses, and clinical uniforms.
All instruments are cleaned, disinfected and routinely sterilized as recommended by the American Dental Association (ADA).
Whenever possible, disposable single use items are used to ensure safety.
Handpieces (drills) are sterilized with a state-of-the-art sterilization unit specifically designed for this purpose.
Our surgical instruments are sterilized in sealed nylon bags under pressurized steam for thirty minutes. This sterilizer is periodically tested for effectiveness.
Instruments for fillings, cleanings, and root canals are sterilized in our dry heat oven for two hours together with the metal trays that hold them.
All surfaces in the treatment rooms are cleaned and disinfected after each patient.