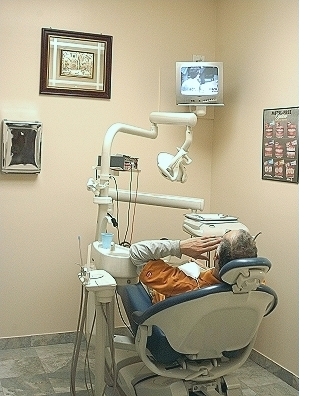 Your smile is the first thing people notice.
Best Dental Care business is making people smile.
Lumineers.
LUMINEERS BY CERINATE® are porcelain veneers that offer the painless way to a
Six Month SmilesÒ is a modern twist on tried-and-true orthodontics. Six Month Smiles has taken the best aspects of braces and modified the treatment and the materials to give adults a common-sense, cosmetic solution that fits your lifestyle.
Average treatment times of only six months
Six Month Smiles' clear brackets and tooth-colored wires are barely visible
Use of braces has shown to provide the most conservative and predictable final result
Low forces and short overall treatment time increases safety and hygiene
Six Month Smiles is typically less expensive than traditional braces, aligner therapy, or veneers.

A natural, beautiful smile in just six months!
Read more...
Teeth whitening.
Teeth whitening can be performed to reduce discoloration and staining, or simply to provide the patient with whiter, brighter teeth.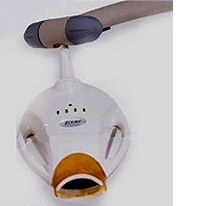 Best Dental Care offers a number of techniques to improve the brightness of the patient's teeth. Among them are chemical whitening, mild acid whitening, abrasive teeth brightening and the newest technique, laser teeth whitening. Extraordinary results are obtainable and maintainable.
Zoom2 Teeth Whitening now available in Best Dental Care.
Zoom2 is a teeth whitening process that lightens discoloration of enamel and dentin. The Zoom2 light-activated teeth whitening gel's active ingredient is Hydrogen Peroxide. As the Hydrogen Peroxide gel is broken down, oxygen enters the enamel and dentin, bleaching colored substances while the structure of the tooth is unchanged. The Zoom2 teeth whitening light aids in activating the hydrogen peroxide and helps it penetrate the surface of the tooth.
During the teeth whitening procedure, patients may comfortably watch television or listen to music.
Ultrasonic cleaning.
Ultrasonic cleaners can clean your teeth more thoroughly than ever before. Best Dental Care uses ultrasonic vibrations to remove plaque, tarter, stains and bacteria from your teeth, even in areas below the gum line which are beyond the reach of ordinary hand instruments or "picks."
Porcelain Crowns.
A dental crown can be used to replace a chipped, broken, decayed, mal aligned, or discolored tooth. Crowns are made of natural looking porcelain and are made to improve your overall smile or to blend in with your own teeth. Sometimes an underlying metal shell is used under the porcelain if additional strength is needed.
Porcelain and gold inlay.
A gold, porcelain, or composite custom-made filling cemented into the tooth. With advanced technology Best Dental Care is able to install inlays having natural appearance, strength and ability to bond directly with the enamel.
Porcelain Veneers.
Porcelain veneers are ultra-thin shells of ceramic material, which are bonded to the front of teeth. Porcelain laminate veneers are probably the most esthetic means of creating a more pleasing and beautiful smile.
Dental Implants.
Implants provide additional support where teeth are missing without putting forces onto remaining natural teeth. They may be used to support the replacement of a single missing tooth or a complete functional set for individuals who have lost many or all of their teeth.
For more information click
here
.
Replacement of the missing teeth.
Replacement of the missing teeth the same day with the new Immediate Load Implants. Dental implants look and feel like your own teeth! Since dental implants integrate into the structure of your bone, they prevent bone loss and gum recession that often accompany bridgework and dentures.
Patient benefit is remarkable:
Osseointegration begins immediately
No long wait for the bone to heal before placing the implant
There are no missing teeth in the mouth
The tooth looks natural while the implant is healing
There is no bone resorption since an implant is placed.
Complete mouth rehabilitation.
Process involves the rebuilding of the back teeth for chewing and the front teeth for esthetics.

Complete mouth corrects imperfections in bite position and enhances the appearance of the smile. Anyone with short, worn teeth or those that are chipped and broken throughout the mouth would be an excellent candidate. Combining the science with the artistry Best Dental Care creates a smile that is functional, comfortable and beautiful.
Everybody leaves Best Dental Care with a big white smile.